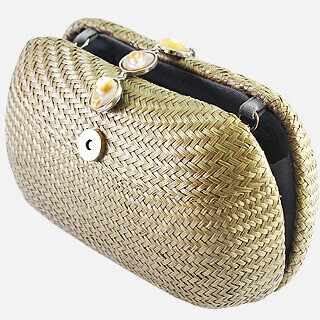 HANDMADE MOTHER OF PEARL MINAUDIERE
AKT Vianca Minaudiere Mother of Pearl
Created from natural palm and pandan leaves with Mother of Pearl flaps wrapped in hemp fiber.
$249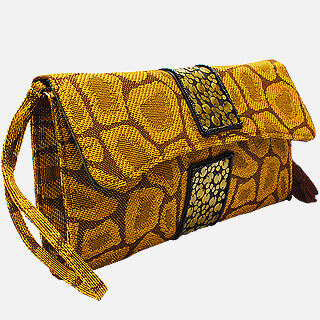 GIRAFFE PRINT
CLUTCH BAG
AKT Growl Clutch - Giraffe
This Giraffe version showcases luxury grade faux suede in giraffe print with flap made of metal studs.
$349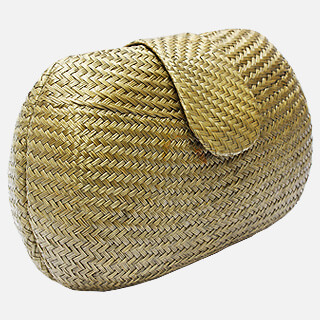 HANDMADE SILVER GRAY
HEMP FIBER MINAUDIERE
AKT Vianca Minaudiere Silver Gray
Body made of dried,
handwoven palm leaves "buntal".
$199